In the summer: first level information

Do you want to go on a demanding hike?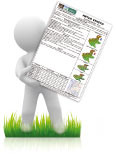 Start reading the weather bulletins
for the area you intend to visit at least 3/4 days before your trip. If you are not sure how to interpret them, ask an expert to help you. Take particular care if storms are forecast. Consider possible alternatives depending on the time available and expected.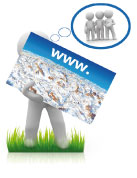 Prepare the hike
by consulting books or websites to identify the technical difficulties. Always assess the elevation difference and length of the route and your chosen companions. For more information, contact local mountain guides, rescue operators or mountain hut personnel.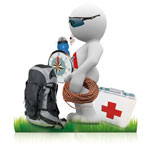 Prepare your backpack appropriately.
Always take sunglasses, hat, gloves, a fleece jacket and a waterproof jacket. Remember that air temperature drops by about 6°C every 1000 m of altitude. Remember to take a first aid kit and change of clothes. Always wear suitable footwear with moulded non-slip sole.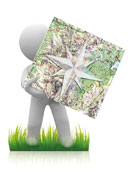 Always take a topographic map of the area
and a compass. Remember that when orienting the map, the part at the top must point northwards as indicated by the compass. Do not forget a description of the route.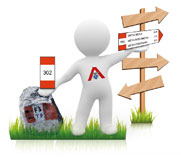 Always stay on the paths.
CAI paths are usually numbered and marked as shown alongside. Do not take shortcuts as this damages the terrain.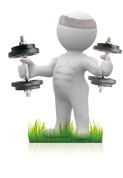 Always assess the difficulty of the hike and your fitness,
consider that a fit walker with average equipment takes about one hour to cover an elevation gain of 300 m.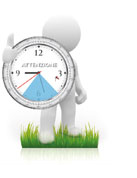 Always set out early.
Consider that in the summer storms are more frequent in the afternoon. Bear in mind that your fitness, the difficulty of the route, changes in the weather and crowding on some itineraries may increase the time taken.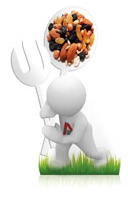 Eat a good breakfast before setting out,
avoid carrying unnecessary weight in your backpack, dried fruit and nuts and high energy sugar rich foods are best. Soups or pasta are best eaten in the evening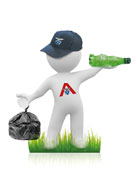 Take your rubbish back down with you.
Learn about the environment in which we are merely guests and do your best to preserve it and improve it for future generations.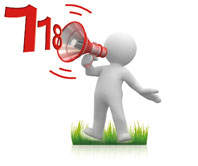 If an accident occurs,
telephone 118 immediately and answer all the operator's questions calmly. Make the accident victim as comfortable as possible and avoid leaving him or her alone, protect from the cold. Do not attempt procedures you are not familiar with.
Project made possible by: