In the summer: first level information

Do you want to follow a via ferrata?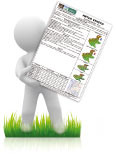 Start reading the weather bulletins for the area
at least 3/4 days before your trip. Remember that during storms, the iron fixtures attract lightning; if storms are forecast, it is preferable to cancel your trip.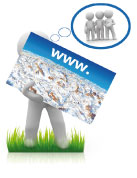 Prepare the trip by consulting books or websites
and consulting local experts. Always consider the elevation difference, length of the route and your companions. The physical and psychological fitness of everyone is important as a number of vie ferrate are genuine mountaineering routes.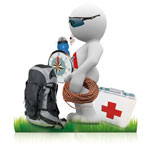 Prepare your backpack appropriately!
Always take hat, gloves suitable for a via ferrata, fleece jacket, waterproof jacket and sunglasses. Remember that air temperature drops by about 6°C every 1000 m of altitude. Remember to take a first aid kit and change of clothes. Always wear suitable footwear with moulded non-slip sole.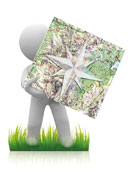 Always take a topographic map of the area
and a compass. Remember that when orienting the map, the part at the top must point northwards as indicated by the compass. Do not forget a description of the route.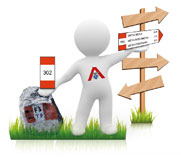 Always stay on the paths.
CAI paths are usually appropriately numbered and marked in red-white-red. Often the indications continue along the vie ferrate, usually with clearly visible orientation marks.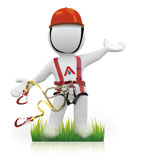 For your safety, while on the path,
always wear a harness, helmet and approved "Y" kit for vie ferrate.
Always anchor yourself to the metal fixtures using the two snap shackles. Avoid a number of people anchoring together in the same section between rungs.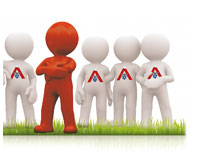 Avoid walking or climbing on your own.
If you do so, always let someone know where you are going by informing personnel at the mountain huts you will pass through and filling in the book in the hut and/or bivouac; consider that a fit hiker with average equipment takes about one hour to cover an elevation gain of 300 m.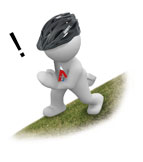 Descent
The most delicate moment of your trip may prove to be the descent which deserves as much concentration as the ascent as relaxation caused by tiredness may lead you to make dangerous mistakes.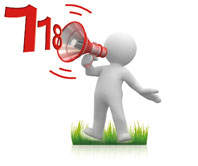 If an accident occurs, telephone 118 immediately
and answer all the operator's questions calmly. Make the accident victim comfortable as far as possible and avoid leaving him or her alone, protect from the cold. Do not attempt procedures you are not familiar with.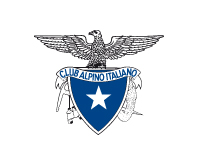 N.B.: you can obtain adequate training to follow these routes safely by attending a course organised by the CAI or contacting the mountain guides.
Project made possible by: